e-Commerce
E-commerce Frontend Developer (f/m)
Kunde
The implementations and services of our customer enable his customers to break through market boundaries and gain a competitive advantage. He integrates, expands and connects business processes, and creates optimal procedures for his customers that provide efficiency and quality in the global market place.
His ability to provide best-in-class integrated ecommerce services provide a strong value proposition for his clients. He uses state of the art tools and processes to deliver to cutting edge implementations and services.
Position
You will be working in one of the multi-national e-commerce teams helping deliver hybris, Oracle Commerce or other next-generation e-commerce platform projects.

Within those projects you will:


partners with users, clients, product managers, and software developers to define requirements, user workflows and UI mockups
Interfaces with senior company leadership and a talented team of software engineers that work on advanced Big Data analytics and next generation data services
Contributes to both customer projects and internal product advancement initiatives
Improves and customizes user interface and design elements for enterprise scale products
Designs and integrates graphics and web user interfaces
Builds wireframes and mockups
Converts designs and workflows into an experience the user adopts
Works with technologies such as D3, ExtJS, and Balsamiq
Ensure the technical feasibility of UI/UX designs.
Optimize application for maximum speed and scalability.
Keep up with current conventions in the web development community.
Research the latest technologies, identifying what is strength and what is fad.
Anforderungen
Knowledge
Full time Bachelor's /Master's degree (Science or Engineering preferred)
3-5 years of experience in UI development and integration for web and mobile applications
Knowledge of agile practices
Business Knowledge: E-commerce domain

Skill
Applied experience of UI development principles
Good knowledge and understanding of DOM, HTML, CSS and JavaScript OOP, MVC, Responsive, Javacript/Jquery and object oriented concepts
Have good exposure on frameworks and APIs such as jQuery, Handlebar, AngularJS, LESS and Bootstrap
Knowledge in JSP and frontend-backend integration will be an added advantage
Ensure cross-browser and cross-device compatibility
Excellent verbal and written communication skill
Exposure on eCommerce platforms is preferred and experience in agile methodology will be an added advantage

You are able to:
Prepare reports or correspondence concerning project specifications, activities, or status
Analyze information to determine, recommend, and plan installation of a new system or modification of an existing system
Deliver against specific timescales
Work in a collaborative team environment
multi-task under pressure and work independently with minimal supervision
Standort
NRW
Ansprechpartner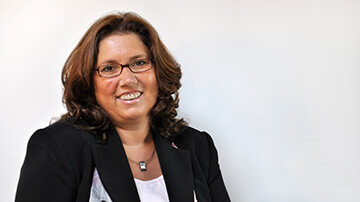 Falls diese Position Ihr Interesse geweckt hat, würden wir uns freuen, Ihnen in einem Telefonat weitere Informationen zu geben und mit Ihnen das weitere Vorgehen zu besprechen.