e-Commerce
Scrum Master (f/m)
Kunde
The implementations and services of our customer enable his customers to break through market boundaries and gain a competitive advantage. He integrates, expands and connects business processes, and creates optimal procedures for his customers that provide efficiency and quality in the global market place.
His ability to provide best-in-class integrated ecommerce services provide a strong value proposition for his clients. He uses state of the art tools and processes to deliver to cutting edge implementations and services.
Position
Believes in the Agile manifesto
Is more pragmatic than dogmatic
Cultivates exceptional team health / culture / environment
Understands him/herself as a servant leader and able to garner respect from his/her team and be willing to get their hands dirty to get the job done
Is able to communicate well with teams and has a high social intelligence
Is able to lead and demonstrate value-add principles to a team
Is able to ensure Agile/Scrum concepts and principles are adhered to
Is able to be a voice of reason and authority, make the tough calls.
Is situationally Aware and sensitve to changes in his team, always looking for differences and issues as they arise and not afraid to elevate them to management
Has a high-energy energy level and can unlock people's motivation
Is committed to continous improvement and learning
Is a facilitator with a getting-things-done-attitude
Lives empowerment of people and is able to lead a team to self-organization
Is fully committed to bring disclosure and transparency to the business about development
Believes in the power of trust
Understand basic fundamentals of iterative development
Understand Continous Integration / Delivery and the power of automation
Understand other processes and methodologies and can speak intelligently about them and leverage other techniques to provide value to a team/enterprise
Understand basic fundamentals of software development processes and procedures
Understand the value of commitments to delivery made by a development team
Understand incremental delivery and the value of metrics
Understand backlog tracking, burndown metrics, velocity, and task definition
Familiarity with common Agile practices, service-oriented environments, and better development practices
Keep up to date with the latest techniques for agile software development, has a presence in the agile community
Understands goal-oriented change management models such as ADKAR, POOP, and Plan-Do-Check-Act (Deming)
Practical experience with creating a culture of continuous learning & improvement
Familiar with various estimating techniques, i.e. T-shirt sizing, Agile Estimating 2.0
Has experience with various story splitting & story mapping techniques
Familiar with various software development mechanisms: continuous integration, self-service builds, automated deployments, automated unit/integration/functional tests, virtual test environments, source code health (i.e. Sonar), test frameworks (i.e. JUnit, Selenium)
Basic knowledge of enterprise architecture and IT governance
Has a willingness to learn, is enthusiastic, flexible, and open-minded
Show initiative, is respectful, tactful, and trustworthy
Naturally curious, suspicious, and resourceful
Relevant Bachelor's degree or diploma (or equivalent training and experience)
Standort
NRW
Ansprechpartner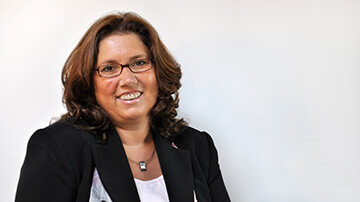 Falls diese Position Ihr Interesse geweckt hat, würden wir uns freuen, Ihnen in einem Telefonat weitere Informationen zu geben und mit Ihnen das weitere Vorgehen zu besprechen.